OUR

PRODUCTS

Maxirich offers a host of supplements to cater to your everyday health and wellbeing. Find out more about our products here: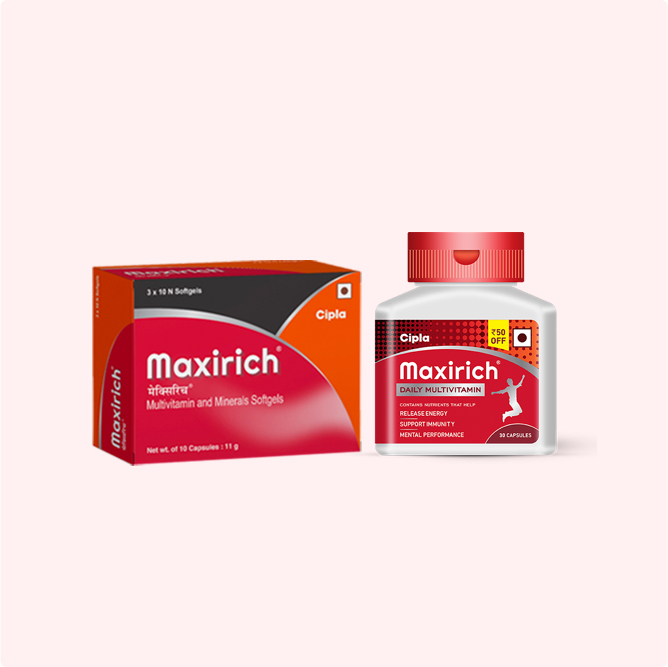 - Blend of more than 13 essential vitamins and minerals to supplement your daily diet
- Provides multiple benefits: It boosts energy, builds immunity and aids mental performance
- Power of 3 anitoxidants: Vitamin A, E & C
- Keeps you active & energized with B-Vitamin support
- Helps meet your nutrient requirements along with regular diet
- 1 softgel daily, preferably after breakfast
- Suitable for both men and women
- Made from the extract of 5 types of Tulsi: Shyam Tulsi, Vishnu Tulsi, Ram Tulsi, Nimbu Tulsi, Van Tulsi
- It is Ayurvedic and natural Immunity Booster. It is beneficial for the entire family.
- It provides relief from Cough and Cold, Supports Respiratory Health, Digestive Health and helps in stress management
-Powerful antioxidant which has anti-viral and anti-microbial properties
-Tulsi is known for being a wonder herb which has innumerable health benefits like beneficial in skin health, heart health, joint health and digestive health.